Theatre discussions, articles, tickets.
Articles from Playbill Magazine, tickets.
All NYC theatre, discussions, articles, tickets.
All things about films, including background, actors, directors, writers, etc.
Quality makeup and professional makeup tools for film, TV, theatre and photography.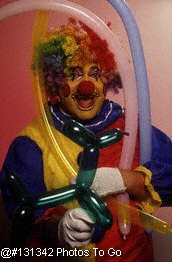 monsterclub.com
Makeup supplies for the professional or serious makeup artist or mask-maker.
BE ADVISED: While this vendor has a number useful items in makeup, props and costumes, they add a substantial "shipping & handling fee."
Quality water-based makeup with vivid colors for facepainting, bodypainting & fantasy makeup.
Asheville store of makeup supplies & Mehron line. Find products on manufacturer's website, order by phone (828) 252-8404.
Airbrush makeup supplies, cosmetics.
Fantastic inventory of all theatre books and playscripts. VERY knowledgable sales staff, quick to mail order. GREAT RESOURCE!
Makeup supplies, Ben Nye line, quick service.
Current casting notices and articles related to theatre, film & TV.
Affiliations and Organizations...
Organization of all theatre teachers (MS, HS, COLLEGE, PRIVATE) who sponsor student competitions, scholarships, & conferences in NJ. GOOD RESOURCE!
Wonderful association of all Watauga County artists, both performance and fine arts. Provides music lessons, concerts, and Summer Theatre Camp. Member of Western Arts Program, Artists-In-Residence for Watauga County.

The Speech & Theatre Association of NJ - Teachers, competitions, scholarships in theatre, conferences and resources for the Speech & Theatre teacher.
Artists who are available for 1-week residencies in participating county public schools.
Continuing education for "seasoned" adults.
Theatre Community Links...
Incredibly talented mask and prop maker. A former student - check out his work!
GREAT reviews for this group featuring former student, Dave Hyland.
Professional airbrush makeup artist & teacher.
Quality theatre productions and music concerts.
Some of the finest theatre to be found in North Carolina presented every 2 years. The next festival will take place in the summer of 2009.
Professional productions in the State Theatre of Virginia.